Specialising in Non-Destructive Entry
Available 24/7, No Call-Out Fees or Charges
15 Minute Average Response Time
Professional and Personal Service
Extremely Competitive Pricing and Rates
All Work Fully Guaranteed for 12 Months
ABOUT US – GL_Locks – Gloucester Locksmith
We are an independent 24-hour mobile locksmith service in Gloucester and the wider residential community. We also offer emergency locksmith services to neighbouring towns of Cheltenham, Stroud, Cirencester, Ross-on-Wye, Tewkesbury, Dursley and anywhere within Gloucestershire with a GL_ postcode. – GL_Locks is run by myself, George…
…Due to the low cost business model I am able to pass on better prices to the customer than the competition and provide a personal service, as I am the sole point of contact at GL_Locks and the locksmith carrying out the work.
– Have a look at our Gloucester locksmith services for a more comprehensive breakdown of what GL_Locks can offer you or your business…
– I am qualified and competent in performing all work and do so to the highest of standards. We are covered with the appropriate insurances and I personally am security vetted and DBS checked.
Being a locksmith and security business, we offer a wide range of locksmith Gloucester services such as non-destructive property and vehicle entry, lock and window hardware installation and carpentry work, and NDE safe opening using manipulation and bypass techniques.
UPVC and composite door and window adjustments, multi-point locking mechanisms and gearbox replacements, and we install and maintain security systems such as alarm configuration networks and CCTV set-ups.
– Home and business owners are invited to have a security survey carried out by us and get an assessment of their existing set-up, free of charge. – There is usually room for improvement to security, defences and deterrents and we offer many low-cost solutions.
OUR ETHOS – 24-hour mobile locksmith service is born
My main passion is gaining entry or accessing a lock non-destructively by lock-picking or using other bypass techniques. This love of mine stems from my long-standing hobby of lock-sport and lock picking.
– If you're locked out of your property, I am going to do everything I can to pick open or otherwise bypass your lock without causing any damage. On the rare occasions when a lock must be drilled, the decision isn't taken lightly and is a last resort leaving me feel like I've failed on some level. – There is almost always other options to explore if one particular lock isn't playing ball.
WORK CODE – We don't function like other 24-hour mobile service locksmith Gloucester
We are not a lock and hardware retailer like some other locksmiths who sell products on at a huge mark-up after unnecessarily drilling customers locks. – We simply don't want or need to operate in that way. – We keep what we need to on-hand and have access to a rapid supply chain for goods the same day if something is needed which isn't held in stock, so we never have stock or supply issues.
When we change or replace locks, handles, security escutcheons or any other door or window furniture we use kitemarked British Standard components complying to BS-3621 and BS-8621 as a matter of course. Either 1 or 3-star lock cylinders are used in conjunction with other security items to maintain a 3-star total installation wherever possible, (which is the requirement made by many home insurance companies). Where the door is fitted with a mortice lock we will either install or advise the customer to have a BS 5-lever curtained mortice or sash lock installed on external doors, which then would normally be combined with a night-latch lock or similar to meet insurance requirements.
Fire egress code and other regulatory standards are observed in commercial & domestic properties, like rented accommodation or blocks of flats and multiple occupancy buildings.
We are completely transparent with the pricing of locks and hardware that we supply and our prices are comparable to those achievable elsewhere, either in-store or online. – Get a quote for GL_Locks services
STATEMENT OF INTENT – In a nutshell
GL_Locks provides second-to-none customer service and satisfaction with our attention to detail and passion for the art. – I strive every day to make GL_Locks the best 24-hour mobile locksmith service for Gloucester and beyond.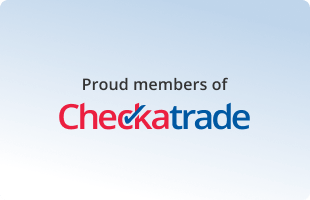 – Take a look at some of our previous work and read customer testimonials, at Archives & Reviews